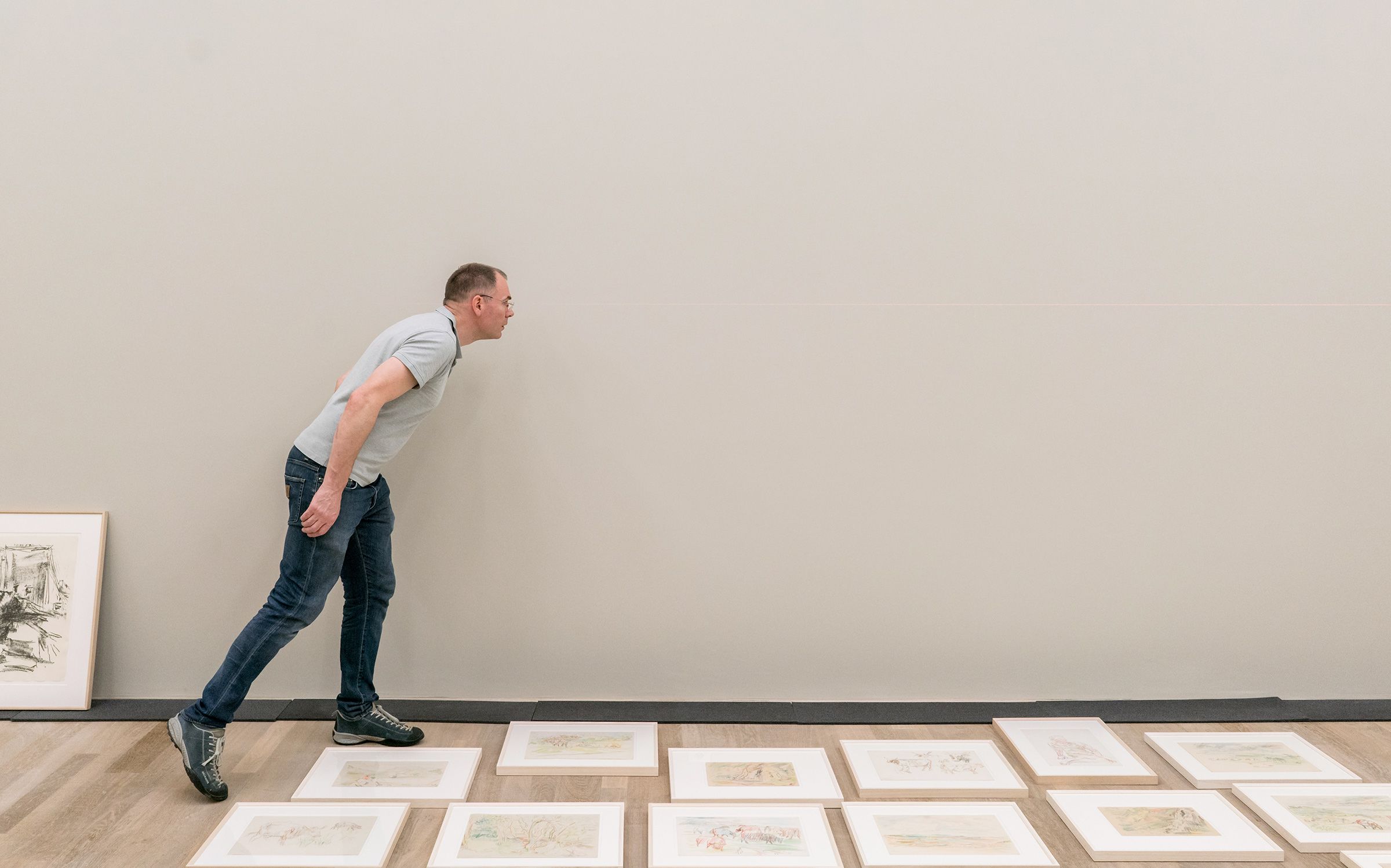 © Fondation Oskar Kokoschka, Vevey
At the Foundation
Permanent galleries at the Musée Jenisch
From 25 February 2020 (except during exhibition setups) (reopening May 13, 2020)
Vevey, Musée Jenisch, Espace Kokoschka
The Musée Jenisch has several exhibition rooms devoted to Oskar Kokoschka. A biographical room offers an insight into the artist's eventful life, while a cabinet of curiosities reconstructs the surroundings in which he worked in Villeneuve, Switzerland, where he settled in 1953. Painting, drawing and lithographic materials, items from the artist's personal collection and works from his library are shown alongside his large tapestry Cupid and Psyche. Masterpieces from the collection of paintings that are especially representative of Kokoschka's work are also exhibited regularly.
Elsewhere
The Comeback. Bauhaus Meister Moderne
29 September 2019 – 12 January 2020 [loan extended until 31 January 2021]
LOAN OF A PAINTING / Halle, Kunstmuseum Moritzburg

This large-scale temporary exhibition, a reconstruction of the museum's first modern art collection, has brought together prestigious masterpieces from collections around the world that are rarely if ever shown in public. Along with the new Bauhaus Museum Dessau, this major art presentation in Sachsen-Anhalt was one of the cornerstones of the events marking 100 years of Bauhaus in the region.